July 25, 2016 4:30 pm
The Kingdom of Orange is actually not very green. The Netherlands has become an EU laggard in environmental performance. While it still benefits from its earlier reputation as an environmental innovator, it has – in fact – fallen very far behind.
An energy transition is primarily about transitioning the energy system, right? Perhaps not. Together with collaborators from the Dutch Scientific Council for Government Policy (WRR) we published a report earlier this year, taking an alternative view.
A Dutch energy transition ought to be simple: the country is amongst the wealthiest in the EU, it can borrow at negative interest rates and has efficient public governance. While studies abound on how to shift its energy system, we took a different approach. We assumed that progress was being tied down by the deep interconnections of the energy system with other societal systems. You can't change the one, without changing the others, by addressing their sticky path dependencies. In fact the logistics, industrial and horticulture backbones of the country are very fossil-fuel intensive.
Through a number of interactive workshops with experts from multiple sectors, we listed possible initiatives that could plausibly shift the system, shift social norms and accelerate decarbonisation. The goal was not necessarily to find the silver bullet, but rather to introduce a language and a frame for complex systems to assist policy makers widen their horizon – and identify new relevant solutions.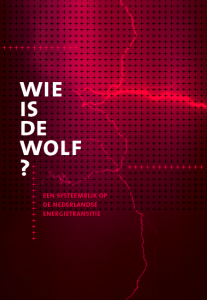 Categorised in: Netherlands